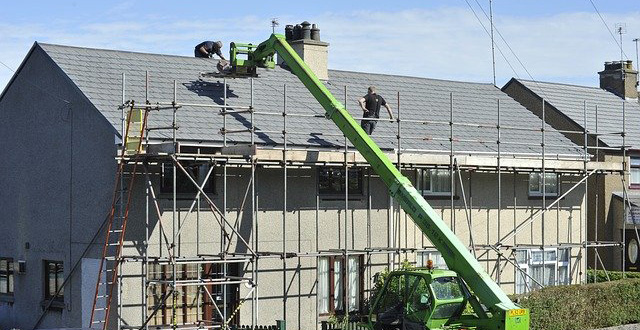 No matter how much you spend on a roof, there will come a time when you need some work carried out on it. The thing is with rooftops, if you wait until there is a sign you need work doing, you will spend more than if you took a proactive approach and had a little preventative maintenance carried out. After all, your roof is the most significant part of your home that protects you from the elements.
Phoenix Roof Maintenance Companies
There are many of these scattered around yet not all of them are reliable, especially when it comes to preventative maintenance. It is easy to climb a ladder and say you have had a look around and fixed a little thing here, and a small something there. How can you prove it rightly or wrongly?
Phoenix Roofing has for many years helped many people prolong the life of their roofs and spotted many potential roof problems in the process. Although homes in this region might not have as much rain as other states, the roofs have many other issues to deal with.
Phoenix Roof Maintenance Plan
Blazing hot sun and high wind can cause problems that other areas do not have to contend with. Here in Phoenix, we will not just climb up a ladder and say we have fixed things and then present you with a bill. If needed we will even take pictures and show you photographic evidence before we start work.
When you decide to have a roof maintenance program with us, you are safe in the knowledge that the service we give is the service we offered in the first place.
Shingle Roof Checklist
Roof maintenance should be at the top of everyone's list. We make sure we offer affordable rates and supply the experience and knowledge where it matters. All roofs are different, and we provide all of our highly skilled roofers a checklist of points where potential problems may occur. That is not to say they need a list; they have amassed a considerable amount of combined years' experience, and know roofs like no one.
We are professional, and never want anything left to chance. Phoenix has many roofs, and over the years, we have been onto many of them. Roof Maintenance to roof repair, tiled roofs, shingles or flat roof installations. You name it; we have done it. Moreover, many happy customers later, we are still doing the thing we love.
Commercial Roofing Maintenance Plans
As with our residential roof maintenance program, we give the same excellent service to commercial enterprises. These usually are larger in comparison and have a lot more at stake. We have been asked by business owners. "What is roof maintenance?" as soon as we mention that some businesses have holes on their roof from would-be thieves, they soon realize how important something like this is.
A business that absorbs the roof maintenance cost as part of their expenses, quickly finds they miss out on the roof repair estimate, when something more crucial comes along.
It is not just maintenance we do, to fix the little things that we see. It is the little things we see that will soon be big things that we aim to prevent.